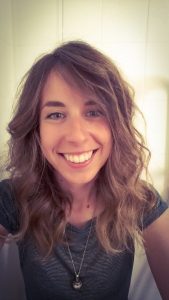 Arianna Peron joined the APC group in August 2018 as a PhD student in the project "Investigations of biogenic trace gases in Alpine environments".
Arianna was born in Bolzano. She studied environmental biology at University of Trieste and received her MSc in 2017. For her master thesis Arianna collected samples of water, ice and insects and compared biological and chemical aspects of two glacial ecosystems.
In her spare time Arianna loves photography, caves (she leads a project studying bacteria, fungi and the microclimate in caves; Lab In Cave) and skiing, and the Italian cuisine. She speaks Italian, English and German.
Arianna has her office in Möller-Haus (30111). Her PhD advisers are Thomas Karl, Georg Wohlfahrt and Mathias Rotach.
If you see Arianna at the seminar or on the corridor, please, introduce yourself and give her a warm welcome!